For the sixth season in a row, Chasing the Checkered has the wonderful opportunity to ride onboard with some of the best drivers in Maine during the 2022 race season. We are proud to sponsor the following drivers, but you can catch the Chasing the Checkered logo on various cars throughout Maine, New England and even nationwide!
CHARLIE SANBORN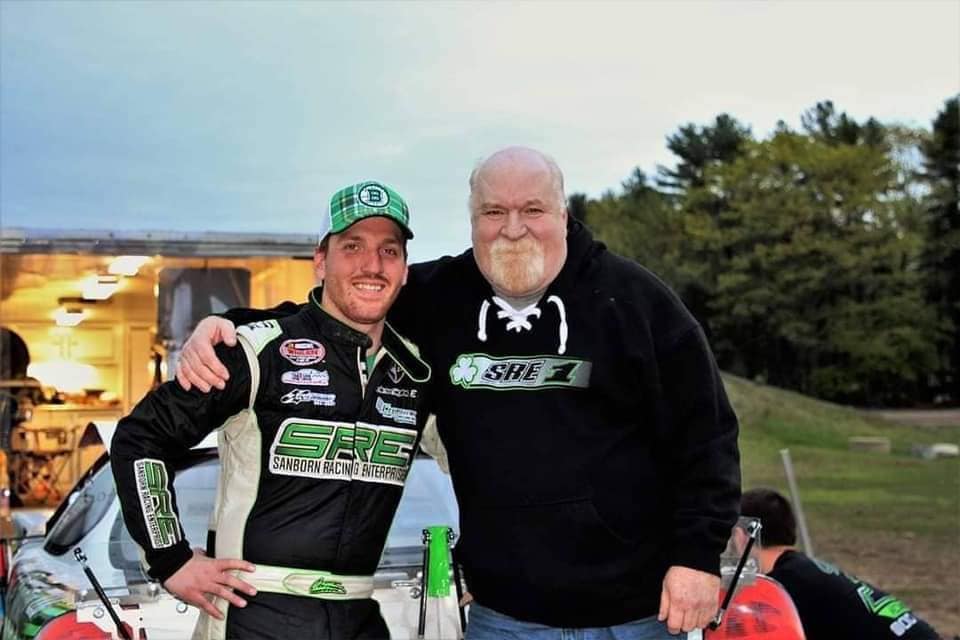 Hailing from Scarborough, Maine, racing has always been in Charlie's blood. A third generation driver at Beech Ridge Motor Speedway, Charlie started his racing career in go karts. He then graduated to the Mad Bomber division at the speedway, eventually landing in a Sport Series ride, earning Rookie of the Year honors in 2011. In 2012, he scored his first Sport Series victory, becoming the youngest driver to win the Budweiser 100.
After graduating from the University of Northwestern Ohio in 2017 with a degree in Auto Performance, Charlie began racing his #1 car full-time at Beech Ridge Motor Speedway for the first time in years. Charlie exceeded beyond his wildest expectations, scoring a career-best 4 victories in one season.
​Charlie followed up his successful 2017 season with his career-best points finish of 3rd place in 2018 and one win and another top-10 points finish in 2019. Charlie scored one heat race victory and collected a handful of top-5 finishes over the course of the 2020 non-points season at Beech Ridge.
Charlie achieved his lifelong dream of racing a Super Late Model in 2021, making his debut at Hickory Motor Speedway in the Easter Bunny. He also competed in a GSPSS race at Beech Ridge Motor Speedway. The result was not ideal for Charlie and the SRE team, but it was still a monumental feat for the little team that could.
Charlie is returning to his roots in 2022, jumping back behind the wheel of the #1 Sport Series car. With the sad and sudden closure of Beech Ridge at the conclusion of the 2021 season, the team has changed course and will be competing in the Super Streets division at Wiscasset Speedway.
Charlie's Social Media Accounts: Instagram Facebook Twitter
LOGAN MELCHER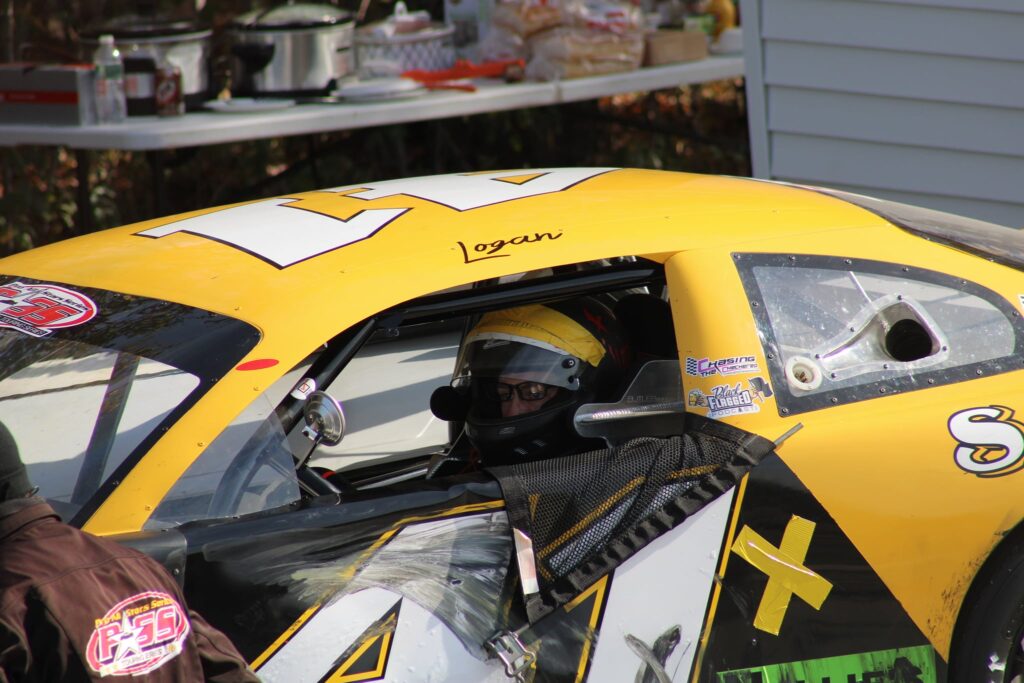 After being crowned Wiscasset Speedway's Thunder 4 Mini champion and Driver of the Year in 2017, Logan Melcher made the move into to the Late Model Sportsman division in 2018. Logan's rookie year in the division proved difficult, but he was able to learn and grow during the season and carried that into the off-season. The #41 team rebounded with style in 2019, picking up a handful of wins in the division and a runner-up finish in the point standings at the conclusion of the season. Logan and the #41 team continued to grow in 2020, advancing into the Super Late Model division and picking up some strong finishes in the Pro All Star Series.
The 2021 season brought many challenges for Logan and the #41 team. But, the team persevered through it all and even scored a Late Model Sportsman victory toward the end of the season.
Chasing the Checkered is proud to be on board with Logan and the #41 team for the fourth consecutive season, cheering on the team as they fight for the championship in 2022!
Logan's Social Media accounts: Instagram Facebook
GARRETT LAMB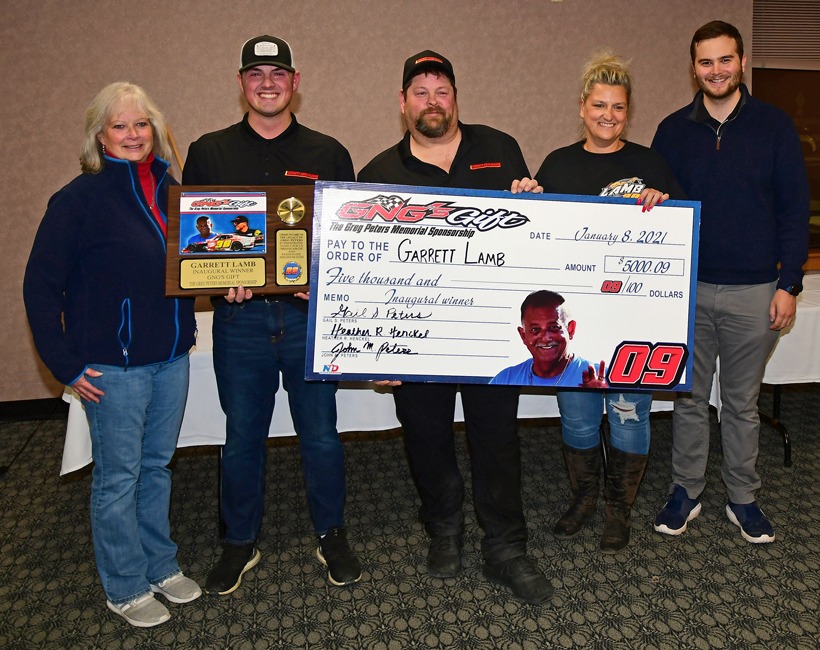 Garrett Lamb may be young, but he sure has a lot of experience behind the wheel! Just a handful of years ago, Garrett began making his mark at Beech Ridge Motor Speedway in the Mad Bomber division on Thursday nights. During that period, he collected a handful of wins and even a championship in 2018. Since then, he advanced into the Wildcats division, proving himself amongst seasoned veterans. Garrett and team made their PASS Modified debut at Oxford Plains Speedway in 2020 and continued down that path in 2021 with Garrett tackling first full-time season in the division.
Garrett exceeded his expectations and more in 2021, finishing second in the PASS Modified point standings. Over the course of the season, he scored one win, six top five finishes and twelve top ten finishes. During the off season, Garrett was also chosen as the first recipient of GNG's gift, receiving a $5009 racing sponsorship in honor of the late Greg Peters.
Garrett and the entire Lamb family have supported Chasing the Checkered for years and we can't wait for this partnership to continue!
Garrett's Social Media Accounts: Instagram Facebook Twitter
JOSH HODGDON & TYLER LERMAN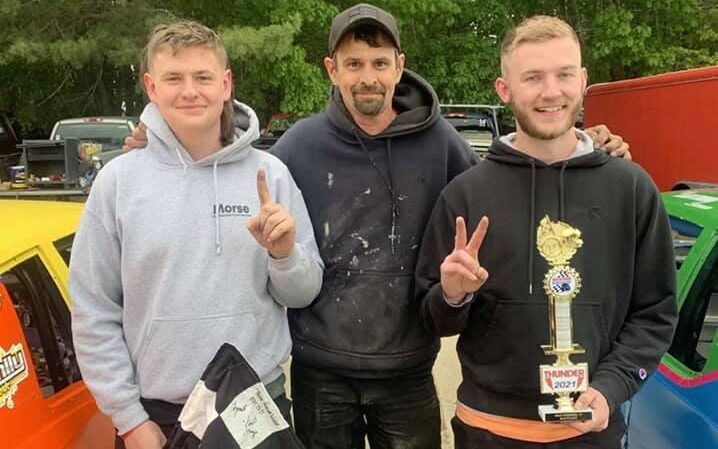 Josh Hodgdon and Tyler Lerman are two brothers (and third generation drivers) that got their start at Beech Ridge Motor Speedway in the Mad Bomber JV division. Following in their father Matt's footsteps, both have achieved success on the track.
Josh catapulted himself to the top of the podium in 2020, scoring a career-best four feature victories. He followed this up with five feature victories in 2021 while his brother Tyler picked up his first feature victory. Tyler rounded up the season fourth in points with Josh following closely behind in fifth.
Both drivers plan on continuing to carry the torch for Maple Ave Motorsports in 2022, competing in the Slingshots division at Star Speedway. We can't wait to cheer them on!
Join the Maple Ave Motorsports Facebook group here: Maple Ave Motorsports
RYAN STUART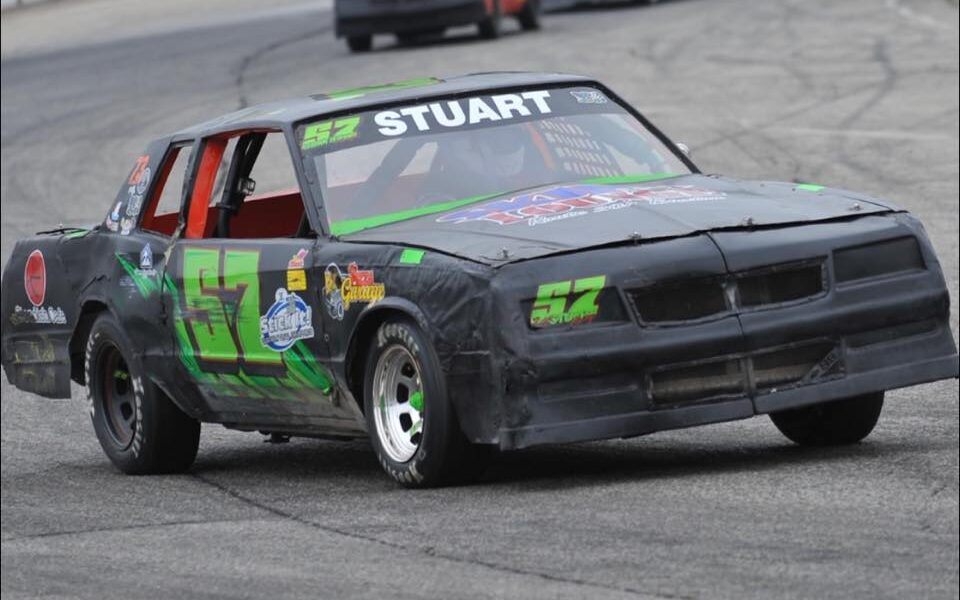 Ryan Stuart kicked off his racing career in 2021 at Beech Ridge Motor Speedway, finishing tenth in points in the Mad Bomber JV division. In 18 races at the track, he had a best finish of 7th place. He mirrored this finish at his debut in the Pre-Howler event at Star Speedway.
With the closure of Beech Ridge Motor Speedway, Ryan is making the move over to the Slingshot division at Star Speedway in 2022. He is also hoping to try his hand at other tracks like Oxford, Lee and Hudson, over the course of the season.
He is looking forward to learning a new track in this season and has hopes of being a championship contender and picking up his first feature victory in 2022.
Ryan is a great advocate for his sponsors and is active on Facebook Live, providing live weekly race round-ups on social media for his sponsors, friends and fans alike. If you would like to join his support system, catch him on the following social media pages.
ED & BRANDON JOHNSON
Ed and Brandon Johnson are a highly successful father-son duo. Both are second and third generation drivers that have cemented themselves in the local short track scene.
Ed made his debut at Beech Ridge Motor Speedway in the Mad Bomber division, picking up one feature victory over the course of six seasons. He then moved on to the Beetle Bug division, picking up 7 wins over the course of 3 seasons and scoring a season-best points finish of second. This year, Ed is returning to his roots, headed back to compete in the Mad Bomber division at Oxford Plains Speedway.
Brandon Johnson followed in his father's footsteps, competing weekly in the Mad Bomber division at Beech Ridge Motor Speedway. He made his rookie debut in 2014, consistently making strides with every passing season. In 2020, he scored a victory and finished in the top ten in all seven races. He carried this momentum into the 2021 season and then some, picking up seven wins and achieving top ten finishes in all 18 races yet again. Not only did he win the championship in 2021, but the Johnson family also received the Lifetime Achievement Award from Beech Ridge, commemorating their family's dedication to the track that dates back decades.
Brandon is leveling up in 2022, competing in the Street Stock division at Oxford Plains Speedway.
Brandon's Social Media: Facebook Ed's Social Media: Facebook
ADAM JOSSELYN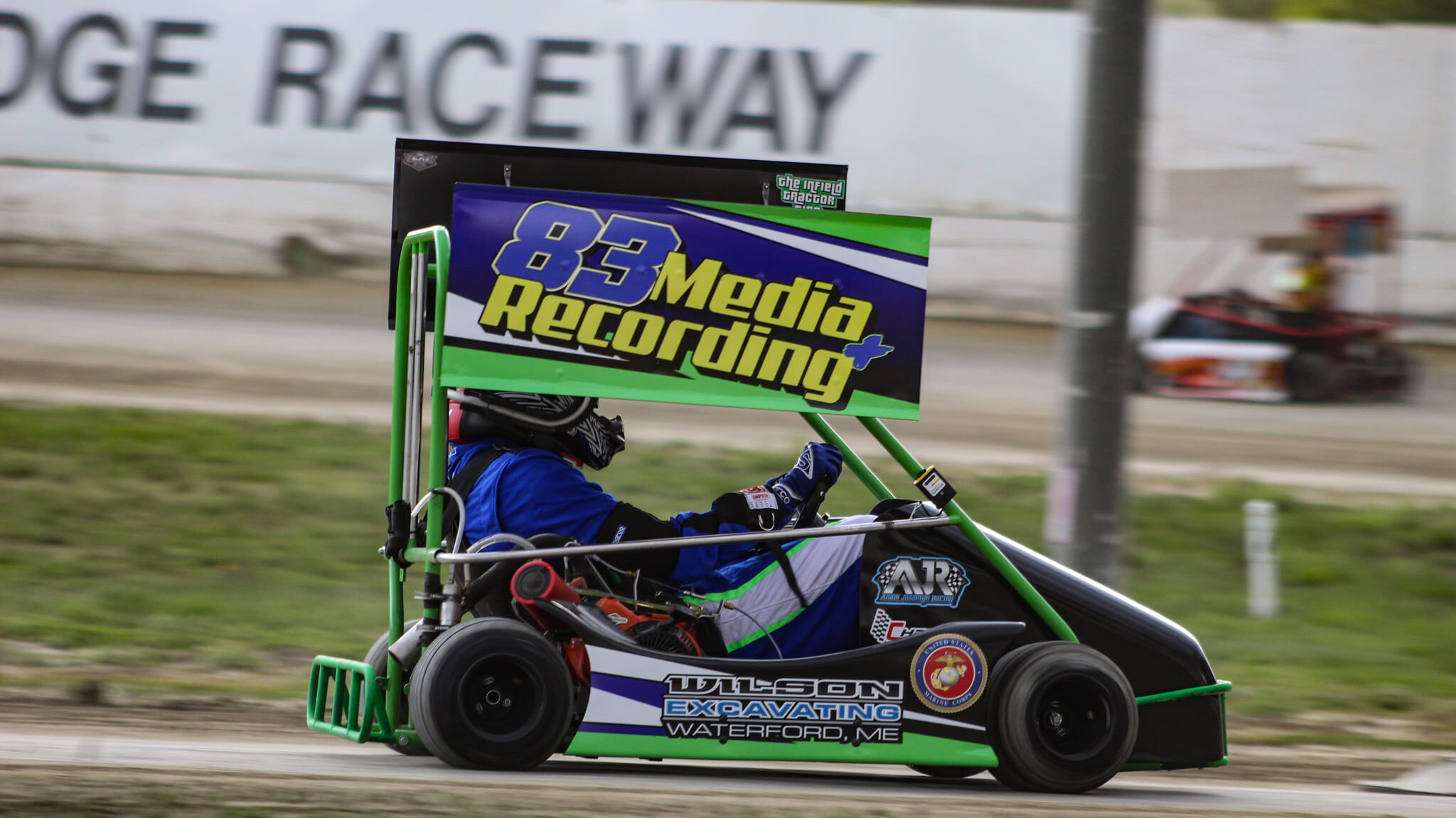 Adam first got his foot in the racing door in 2013, joining Spencer Morse's pit crew for his #34 Street Stock. After joining the team for the 2013-14 season, Josselyn took a step away from racing as he joined the Navy. He returned to Maine in 2017 and began helping on Spencer Morse's team again, this time with the #34 PASS Modified Machine.
Josselyn picked up a GoPro and from there launched 83 Media & Recording, giving local race fans a look at what it's like to be behind the wheel in a real-life race.
After 6 years of online sim racing, the Morse family made Josselyn's racing dreams come true as they gifted him with a champ kart. 2021 was his rookie year at Bartlett Bridge Raceway, where he earned fifth in points and a career best runner-up finish.
This year, Adam plans on racing as much as possible at Bartlett Bridge Raceway and even trying out the newly owned Mainly Karting. He hopes to compete in nearly 40 races and has big dreams of racing the Indoor Auto Racing Series race at Atlantic City in 2023.
Check out 83 Media & Recording on Social Media: Facebook YouTube
TRAVER MICHAUD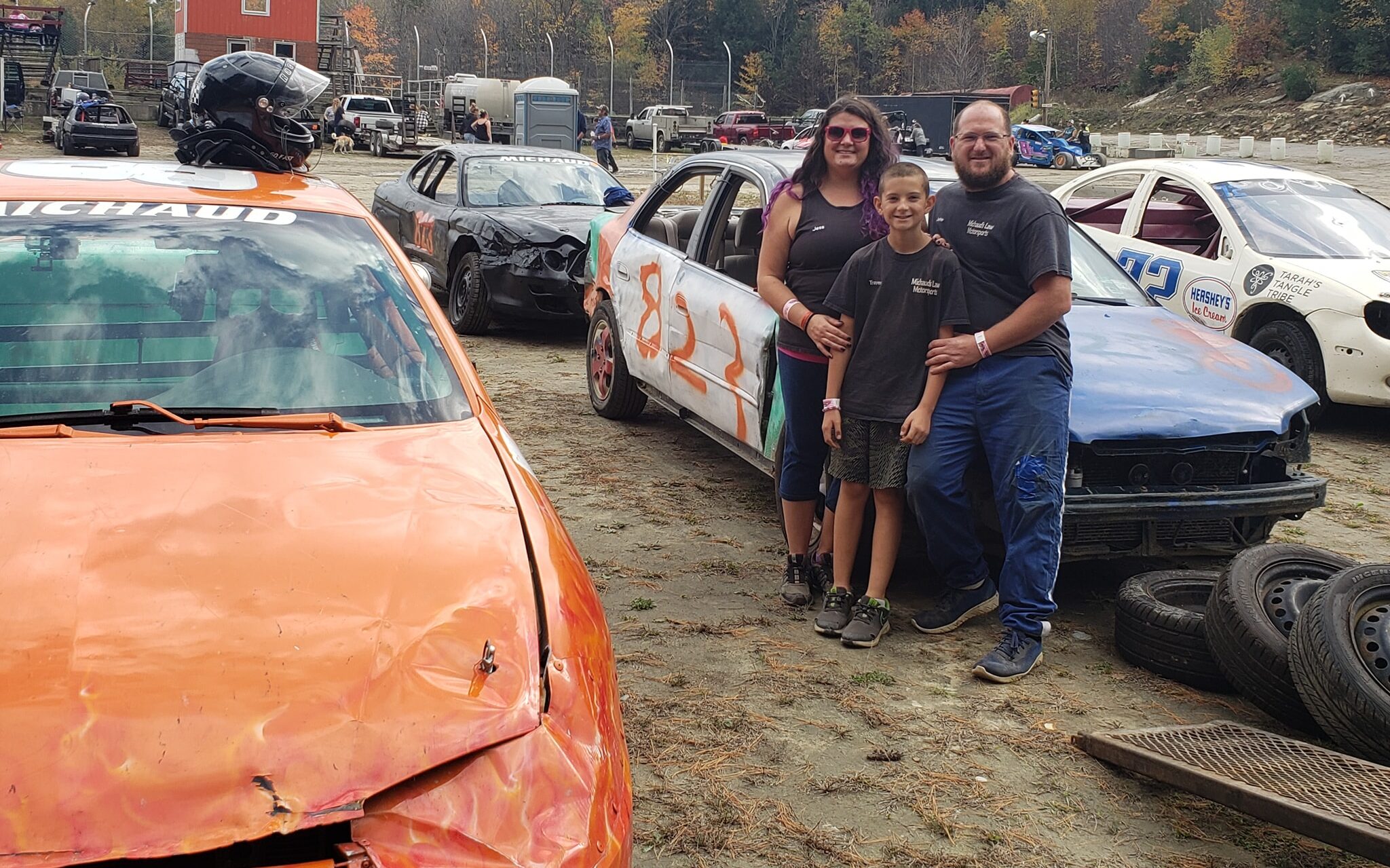 Traver Michaud may only be ten years old, but he is already an accomplished racer in his own right. He drives a 2003 Chevy Cavalier, #28. He has a passion for racing and learning all aspects of the sport, not just being behind the wheel. He is already an entrepreneur, stripping and selling parts from scrap cars and renting out enduro cars to fellow drivers.
He is a fourth-generation driver and started out his career at 8 years old in the Star Trooper division. He has two wins in the Star Trooper division and has traveled to 4 different tracks in total. Traver competed in a demolition derby in New York in 2021, traveling seven hours and ultimately winning the derby after competing against 17 other kid competitors, taking home a grand prize of $1023.
He will be returning to the Star Troopers in 2022 with secondary plans to compete in 3 demolition derbies (2 in New York), 2 dirt tracks in kid divisions and take on new tracks, such as Oxford Plains Speedway, Monadnock and Riverside Speedway.
Traver has a natural passion for racing & winning and we can't wait to watch him grow this season!
Check out Michaud's Law Motorsports here: Facebook
ALLYSON AVERY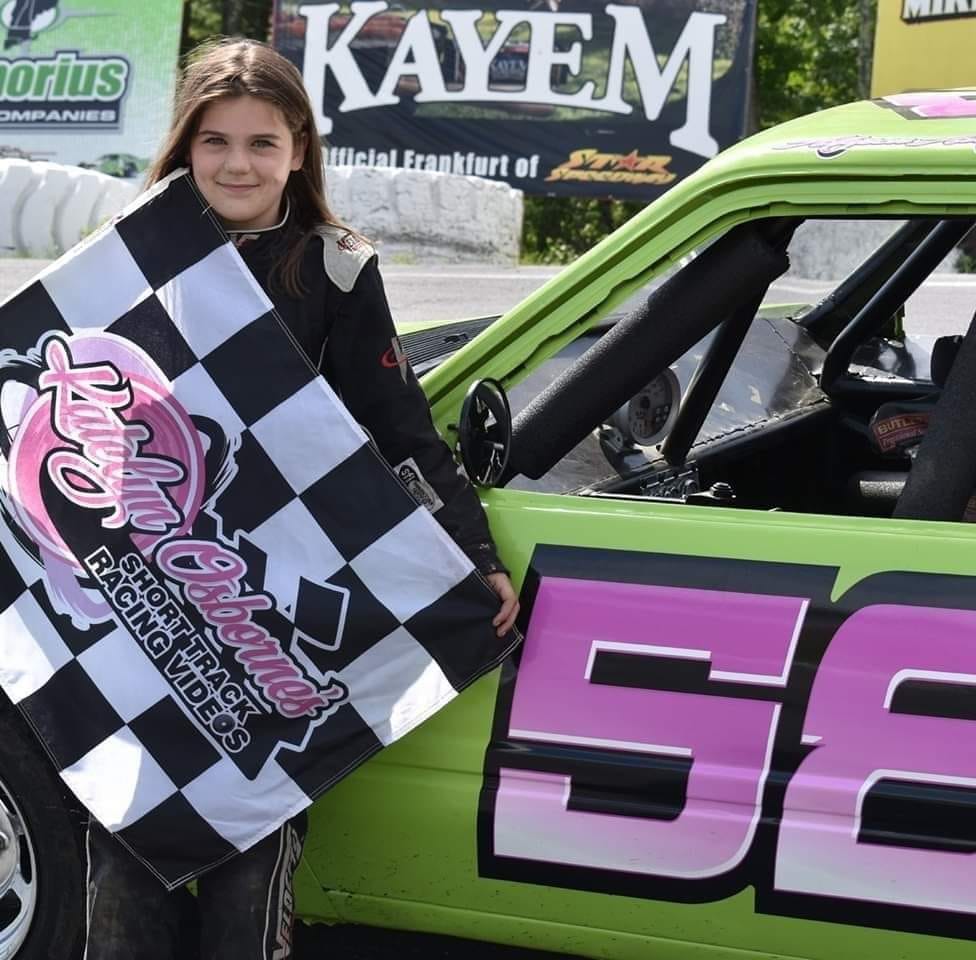 Another young driver that started out her racing career at just 8 years old is Allyson Avery. Avery is now 13 and got her start in the Whiz Kidz division at Beech Ridge Motor Speedway. She then moved on to the Star Troopers division, competing for 3 seasons. The program helped her develop as a driver and taught her respect and patience behind the wheel.
Allyson worked alongside her father Jay at Riverside Speedway & Adventure Park in 2021, overseeing tech and even driving the pace car. Her parents surprised her with an Acura Integra race car halfway through the 2021 season and she scored a top five finish with it. Unfortunately, the race car was later totaled.
Allyson is now working on a 1978 Malibu with her family and will be competing in the Mattix Mad Dogs 6/8 Cylinder division at Riverside this coming season alongside her older sister, Larissa.
Allyson is looking forward to the 2022 season and plans on participating in various car shows throughout the season. She loves inspiring other children her age to get behind the wheel and experience the joy of racing.
Allyson is an inspiration to all young girls out there who are interested in racing. We can't wait to watch her continue her improvement in 2022!
Check out Avery Family Racing here: Facebook
Good luck to the Chasing the Checkered team in 2022 as they fight to the finish in their respected divisions!