For the fifth season in a row, Chasing the Checkered has the wonderful opportunity to ride onboard with some of the best drivers in Maine during the 2021 race season. We are proud to sponsor the following drivers, but you can catch the Chasing the Checkered logo on various cars throughout Maine, New England and even nationwide!
CHARLIE SANBORN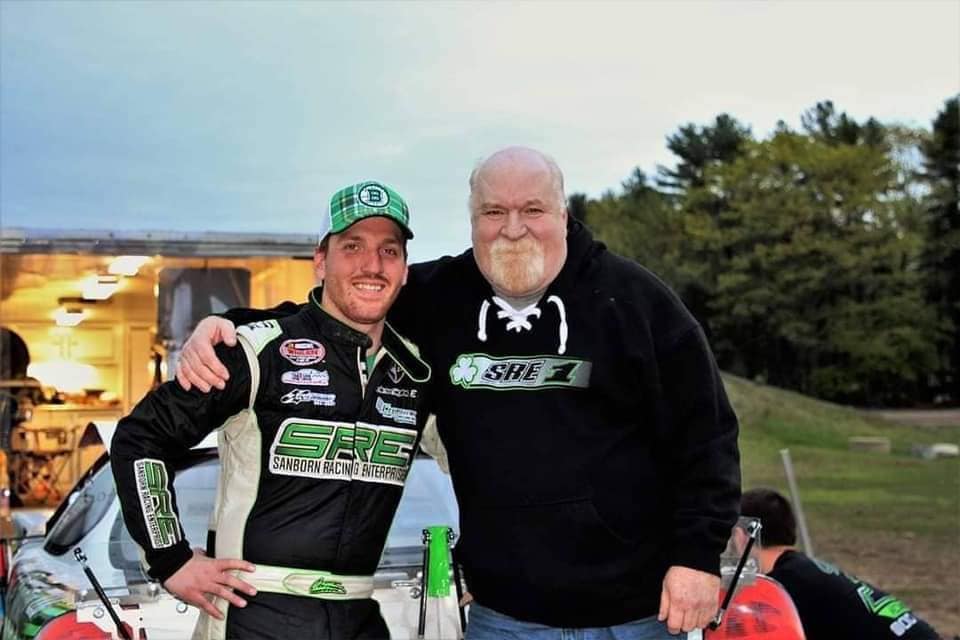 Hailing from Scarborough, Maine, racing has always been in Charlie's blood. A third generation driver at Beech Ridge Motor Speedway, Charlie started his racing career in go karts. He then graduated to the Mad Bomber division at the speedway, eventually landing in a Sport Series ride, earning Rookie of the Year honors in 2011. In 2012, he scored his first Sport Series victory, becoming the youngest driver to win the Budweiser 100.
After graduating from the University of Northwestern Ohio in 2017 with a degree in Auto Performance, Charlie began racing his #1 car full-time at Beech Ridge Motor Speedway for the first time in years. Charlie exceeded beyond his wildest expectations, scoring a career-best 4 victories in one season.
​Charlie followed up his successful 2017 season with his career-best points finish of 3rd place in 2018 and one win and another top-10 points finish in 2019. Charlie scored one heat race victory and collected a handful of top-5 finishes over the course of the 2020 non-points season at Beech Ridge.
During the off-season, Sanborn Racing Enterprises sadly lost Chuck Sanborn, Jr., who was the heartbeat and core of the entire SRE team.
Charlie will be living out his dream in 2021 in memory of his late father as he will be stepping into a Super Late Model for the first time ever, enduring new challenges and taking on new learning opportunities with every passing week. We are excited to support Charlie in his new endeavors in 2021. We will be racing with heavy hearts this season, but the end goal is to #winforchuck and create lasting memories along the way.
Charlie's Social Media Accounts: Instagram Facebook Twitter
SPENCER MORSE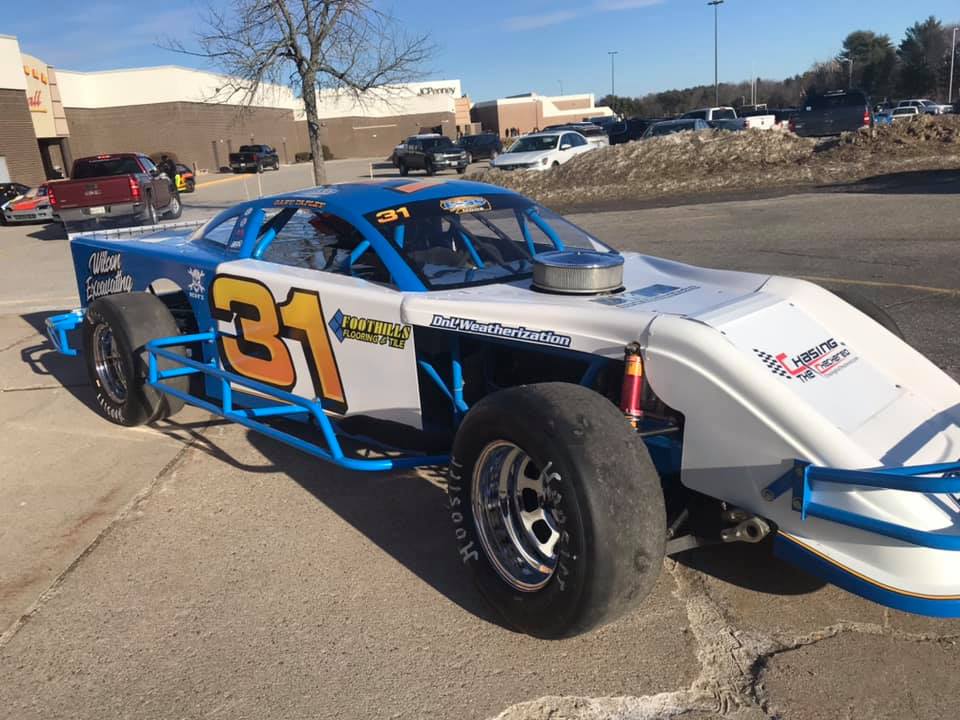 Spencer Morse is no stranger to the track, running in various divisions at a handful of tracks until finding home in the Pro All Star Series Modified division in 2018. Spencer turned heads in his rookie year in the division in 2018, running a limited number of races that season which resulted in a number of podium finishes. Spencer's success continued in 2019, where he dominated the point standings in the division and became the 2019 Pro All Star Series Modified champion. The 2019 season was followed by an up & down 2020 season, but Spencer still took home a few wins and a handful of podium finishes. Known for being outspoken, energetic, charismatic and prone to taking the mic on the front stretch, Spencer is a great representation for short track racing and the sponsors that ride along with the Spencer Morse Racing team week-in and week-out. Chasing the Checkered is proud to be on board with Spencer Morse again in 2021 and beyond!
Spencer's Social Media accounts: Instagram Facebook Twitter
LOGAN MELCHER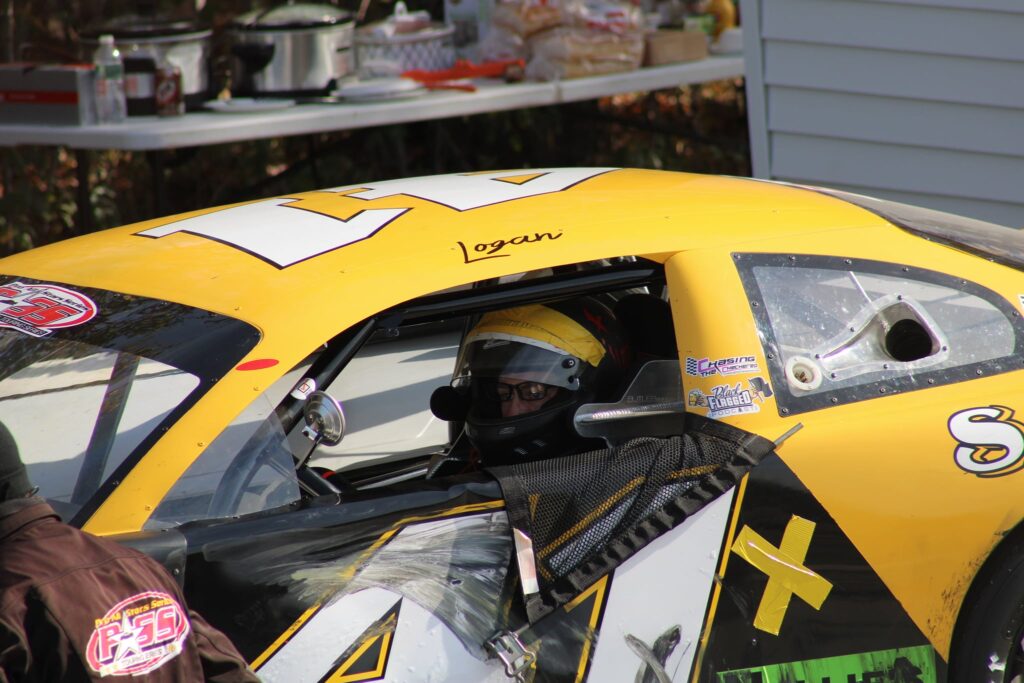 After being crowned Wiscasset Speedway's Thunder 4 Mini champion and Driver of the Year in 2017, Logan Melcher made the move into to the Late Model Sportsman division in 2018. Logan's rookie year in the division proved difficult, but he was able to learn and grow during the season and carried that into the off-season. The #41 team rebounded with style in 2019, picking up a handful of wins in the division and a runner-up finish in the point standings at the conclusion of the season. Logan and the #41 team continued to grow in 2020, advancing into the Super Late Model division and picking up some strong finishes in the Pro All Star Series. Chasing the Checkered is proud to be on board with Logan and the #41 team for the third consecutive season, cheering on the team as they fight for the championship in 2021!
Logan's Social Media accounts: Instagram Facebook
JAMES OSMOND
James Osmond is no stranger to Wiscasset Speedway, as he has been racing there since 2005. He started out in a Super Street, winning Rookie of the Year honors in the division. James then had a brief stint in the Late Model division, but has since found home once again in the Super Streets. He won Driver of the Year at the speedway in 2013 and has collected a number of wins since, including his career-biggest win in the Super Street 100 at Wiscasset Speedway this past season. James' son Brett is following in his footsteps, making his name in the Street Stock division at Wiscasset. Chasing the Checkered is happy to ride along with James and his team once again in 2021!
James' Social Media Accounts: Facebook
GARRETT LAMB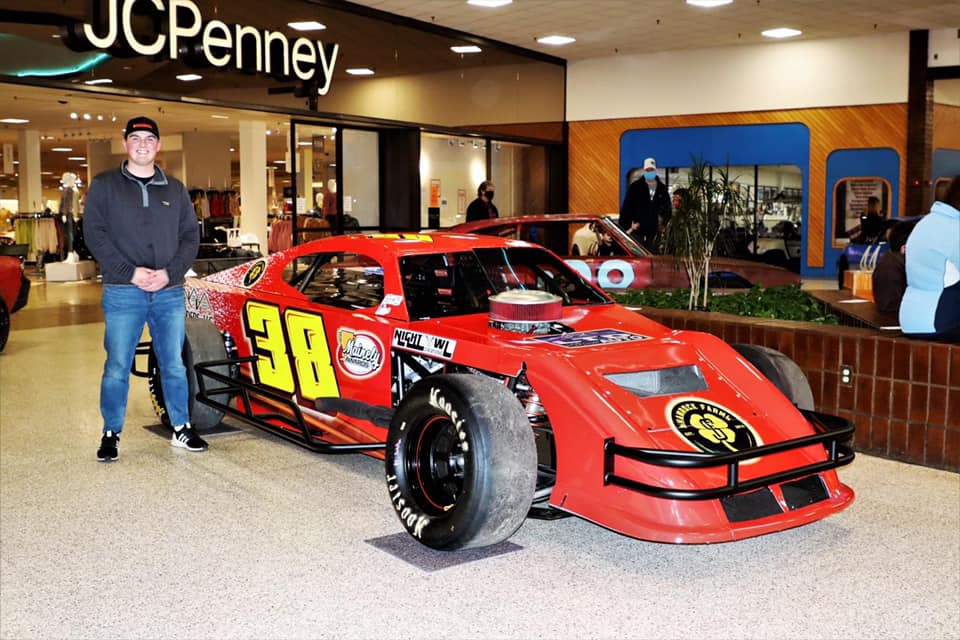 Garrett Lamb may only be 19 years old, but he sure has a lot of experience behind the wheel! Just a handful of years ago, Garrett began making his mark at Beech Ridge Motor Speedway in the Mad Bomber division on Thursday nights. During that period, he collected a handful of wins and even a championship in 2018. Since then, he advanced into the Wildcats division, proving himself amongst seasoned veterans. Garrett and team made their PASS Modified debut at Oxford Plains Speedway in 2020 and will continue down that path in 2021 with Garrett's first full-time season in the division. Garrett and the entire Lamb family have supported Chasing the Checkered for years and we can't wait for this partnership to continue!
Garrett's Social Media Accounts: Instagram Facebook Twitter
Good luck to the Chasing the Checkered team in 2021 as they fight to the finish in their respected divisions!